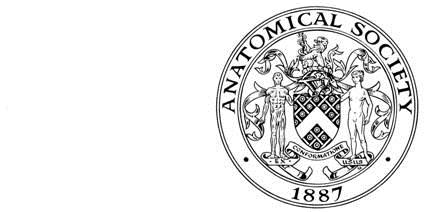 Animals in Research Policy Statement Approved Council 29th September 2016
Concordat on Openness on Animal Research:
The Anatomical Society is a signatory of the Concordat on Openness in Animal Research. The Society fully supports the underlying theme of the Concordat, namely to provide the public greater opportunities to discover accurate information on the small but essential role that research using animals plays in advancing our insights into pressing issues of scientific, clinical and environmental importance. The Society also fully supports the animal research of its members through its research funding initiatives where appropriate. As a signatory we strive to uphold the four main commitments of the Concordat:
1. We will be clear about when, how and why we use animals in research
2. We will enhance our communications with the media and the public about our research using animals
3. We will be proactive in providing opportunities for the public to find out about research using animals
4. We will report on progress annually and share our experiences
Commitment to the 3Rs:
The Anatomical Society recognises the principles of the 3Rs (Replacement, Reduction, and Refinement) as central to ensuring that research using animals is of the highest quality.
ARRIVE (Animal Research: Reporting In Vivo Experiments) guidelines:
The Society and its journals endorse the use of the ARRIVE (Animal Research: Reporting In Vivo Experiments) guidelines, which have been developed to ensure that research publications present sufficient levels of information to enable data from animal research to be fully evaluated and utilised.
Links to: National Centre for Replacement, Refinement and Reduction of Animals in Research (NC3Rs):
https://www.nc3rs.org.uk/our-resources
ARRIVE (Animal Research: Reporting In Vivo Experiments) guidelines:
http://www.nc3rs.org.uk/arrive-guidelines
Understanding animal research:
http://www.understandinganimalresearch.org.uk
AnimalResearch.Info – the global resource for scientific evidence in animal research:
http://www.animalresearch.info/en/designing-research/why-animals-are-used/