Journal of Anatomy
@JAnatomy
Journal of Anatomy is an international peer-reviewed journal sponsored by the Anatomical Society and published by Wiley-Blackwell. Anatomical Society members can access the journal here and direct link to homepage here. You can sign up to obtain "content alerts" on the journal homepage - more information here

Editorial Board
Editors-in-Chief are supported by a diverse Editorial Board. Contact the Editorial Office: janat@dpag.ox.ac.uk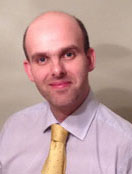 Thomas Gillingwater
University of Edinburgh, UK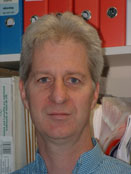 Anthony Graham
King's College, University of London, UK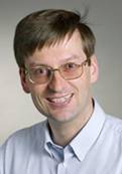 Stefan Milz
Ludwig-Maximilians University, Munich, Germany
Top 3 Most cited articles
Anatomy of the anterolateral ligament of the knee (Claes et al. 2013)
Advances in 3D cell culture technologies enabling tissue‐like structures to be created in vitro (Knight & Przyborski 2014)
Astrocyte–endothelial interactions and blood–brain barrier permeability* (Abbott 2002)
Best Article Award 2020

Authors are eligible to be considered for the annual prize for the paper deemed by the editors to be the best presented by either a member or non member of the Society. For more information on how to apply click here.
Winner
Novel concept for the epaxial/hypaxial boundary based on neuronal development
Hiroshi Nagashima, Daisuke Koga, Satoshi Kusumi, Katsuki Mukaigasa, Hiroyuki Yaginuma, Tatsuo Ushiki, Noboru Sato
Volume 237, Issue 3, September 2020, Pages 427-438
First published: 12 August 2020 https://doi.org/10.1111/joa.13219
Runner-Up
Comparative growth in the olfactory system of the developing chick with considerations for evolutionary studies
Aneila V. C. Hogan, Akinobu Watanabe, Amy M. Balanoff, Gabriel S. Bever
Volume 237, Issue 2, August 2020, Pages 225-240
First published: 20 April 2020
https://doi.org/10.1111/joa.13197
Comparative anatomy of the mammalian neuromuscular junction
Ines Boehm*, Abrar Alhindi*, Ana S. Leite, Chandra Logie, Alyssa Gibbs, Olivia Murray, Rizwan Farrukh, Robert Pirie, Christopher Proudfoot, Richard Clutton, Thomas M. Wishart, Ross A Jones, Thomas H. Gillingwater
Volume237, Issue 5, November 2020, Pages 827-836
First published: 23 June 2020
https://doi.org/10.1111/joa.13260
[Dr Boehm and Dr Alhindi are joint Lead Authors]
Scope of Journal and Info for Authors
Its main focus is to understand anatomy through an analysis of structure, function, development and evolution.
Impact Factor 2.013
The Journal publishes original papers, invited review articles and book reviews:
Cell biology and tissue architecture
Comparative functional morphology
Developmental biology
Evolutionary developmental biology
Evolutionary morphology
Functional human anatomy
Integrative vertebrate paleontology
Methodological innovations in anatomical research
Musculoskeletal system
Neuroanatomy and neurodegeneration
Significant advances in anatomical education