Winners Best Image Prize October 2015
AS BEST IMAGE AWARD 2015 (31.10.15) AWARDED TO DR SUSAN CHAPMAN BY THE AS WEBSITE OFFICER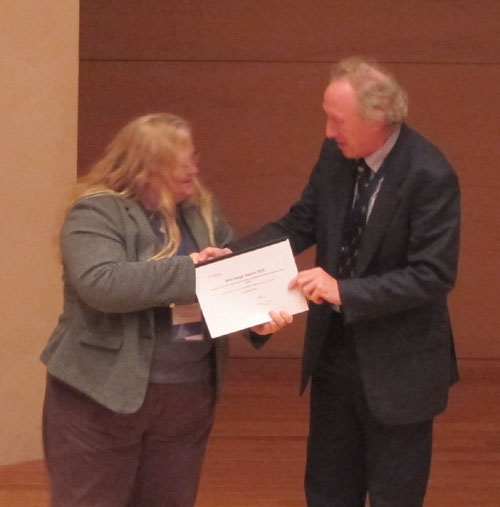 Image Title: Full Frontal Face
Description: A frontal section of an embryonic day 6 chicken head, showing the inner and middle ear, 2nd pharyngeal arches and tongue. Peanut Agglutinin Lectin (red), Sambucus nigra (green) and Wheat Germ Agglutinin (purple) fluorescently label neural tube, cartilage matrix, endothelial cells and epithelia. Lectin staining differentiates between cartilage elements.
Submitted by: Dr Susan C. Chapman, Clemson University
Submitted on: 13 October 2015
AS RUNNER-UP BEST IMAGE AWARD 2015 (31.10.15) AWARDED TO STEPHANE BERNEAU BY THE AS WEBSITE OFFICER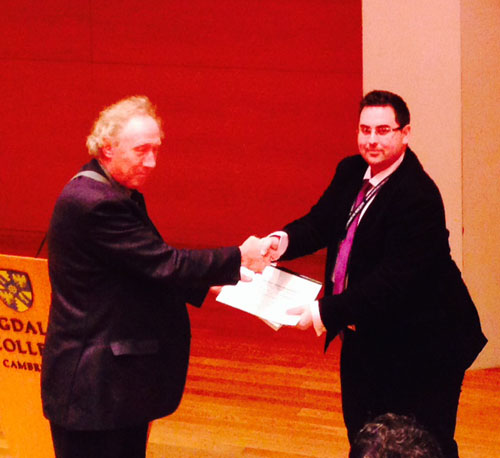 Image Title: In-vitro embryo invasion
Description: Fluorescent image of an advanced in vitro mouse embryo attachment site exhibiting embryo outgrowth into human endometrial Ishikawa cells to detect OPN receptor, CD44, in green.Endometrial CD44 plays a role in embryo attachment and its localisation remains unchanged at embryo invasion site.Blue: Cell nuclei staining. Red: Actin cytoskeleton.
Submitted by: Stéphane Berneau, University of Manchester, Institute of Human Development, Maternal and Fetal Health Research Group
Submitted on: 31 October 2015